Portugal is known for the fantastic weather and beautiful coastline. But it is also a food lover's paradise. With gastronomy inspired in so many different parts of the world, sometimes what we refer to as "typical Portuguese" has other influences! 
Portuguese Gastronomy is our heritage, and it is the delight of any authentic Portuguese. Portuguese recipes date back to as far as time can tell, and so many of them are maintained and cooked nowadays as they were in the past.
Portuguese Gastronomy is evidence of our cultural identity, and each flavor tells a story. Not only that, but each region proudly has a typical dish.
In this article, we show you 5 Portuguese dishes that go beyond the touristy menus. Be prepared to know genuine Portuguese cuisine, and stay tuned for part 2!
1- Cozido à Portuguesa
Ask any Portuguese what the most typical Portuguese dish is, and they will tell you "Cozido à Portuguesa," which translates to Portuguese (style) stew. 
Despite the heritage of this dish becomes a little confusing with time, one thing is for sure: it is a plate with local products as each region will add ingredients according to what they plant. We can tell you that this is the heaviest and most caloric dish on our menu today, and the perfect time to eat this is at lunch during colder months. 
This dish has plenty of ingredients: beef, pork, pig's ear, cow feet, blood sausages, smoked flour sausage, Portuguese cabbage, turnip, carrots, potatoes, and rice. Some people like to add beans or chickpeas as well, and, in some regions, chicken is also part of the dish. 
Cozido à Portuguesa takes hours to cook, and all the ingredients are cooked in the same water but at different times.
If you want to know more about the origin of this dish, join our Walk & Taste Lisbon Tour.(opens in a new tab)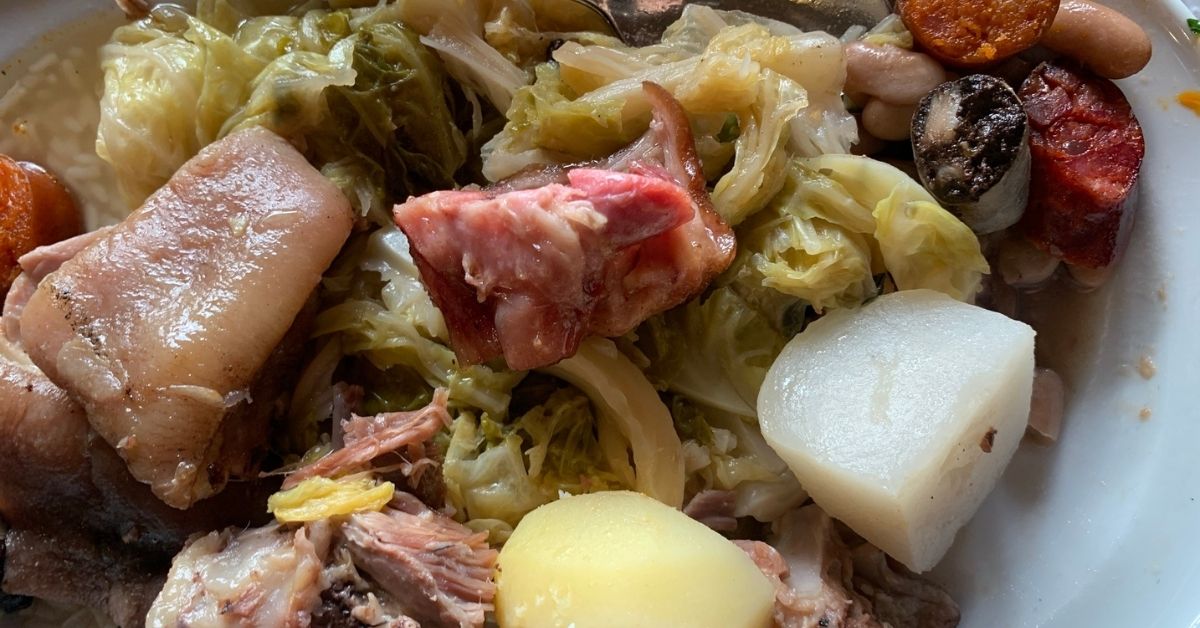 2- Caldo Verde
In Portugal, we have the 7 Wonders of the Portuguese Gastronomy, and Caldo Verde is one. Green Broth features in Portuguese poems and songs. The famous song "Uma Casa Portuguesa" (A Portuguese Home) says that in a Portuguese home "it's just love, bread and wine, and a green broth, steaming in the bowl."
The Green Broth has potatoes, collard greens (a type of cabbage), onions, garlic, and sliced sausage. You might be not want to eat anything else if you eat a bowl of this soup and a slice of bread.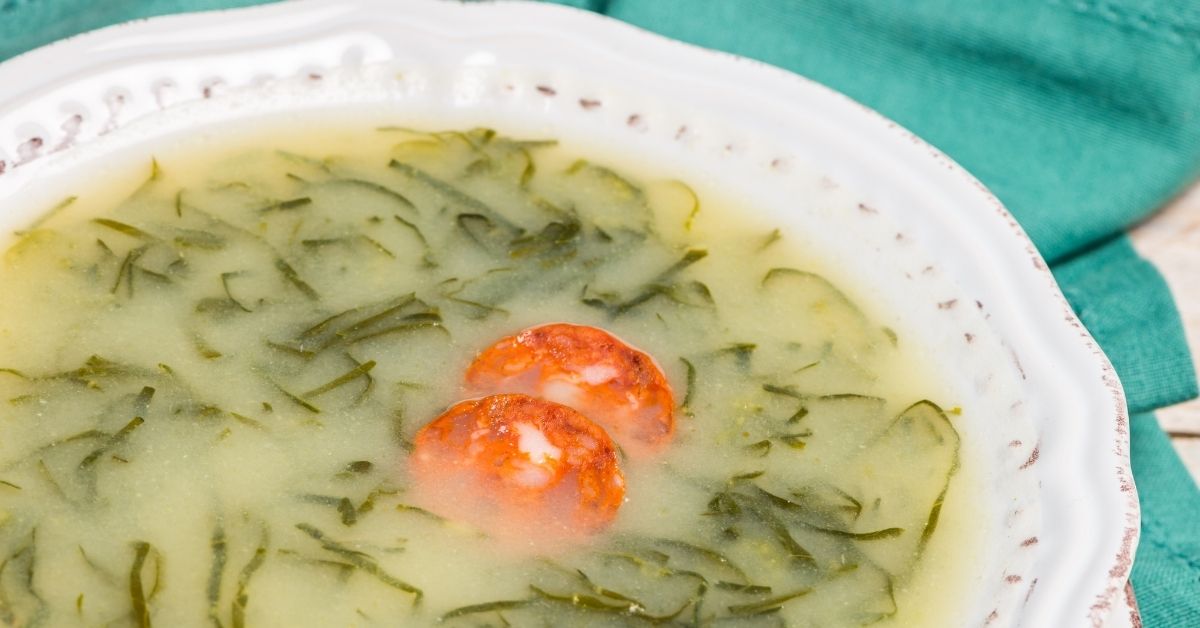 3- Bacalhau à Gomes de Sá
A trip to Portugal is never complete if you have not tried a codfish dish, and you will be surprised with the number of codfish dishes we have on our menus.
This one owns its name to its creator, José Luís Gomes de Sá Júnior.
This is a particular recipe because, after cooking the codfish, it is soaked in milk, although this part is skipped nowadays in most restaurants due to the time it adds to the dish's preparation.
This dish has codfish (of course!), potatoes, boiled eggs, black olives, and parsley.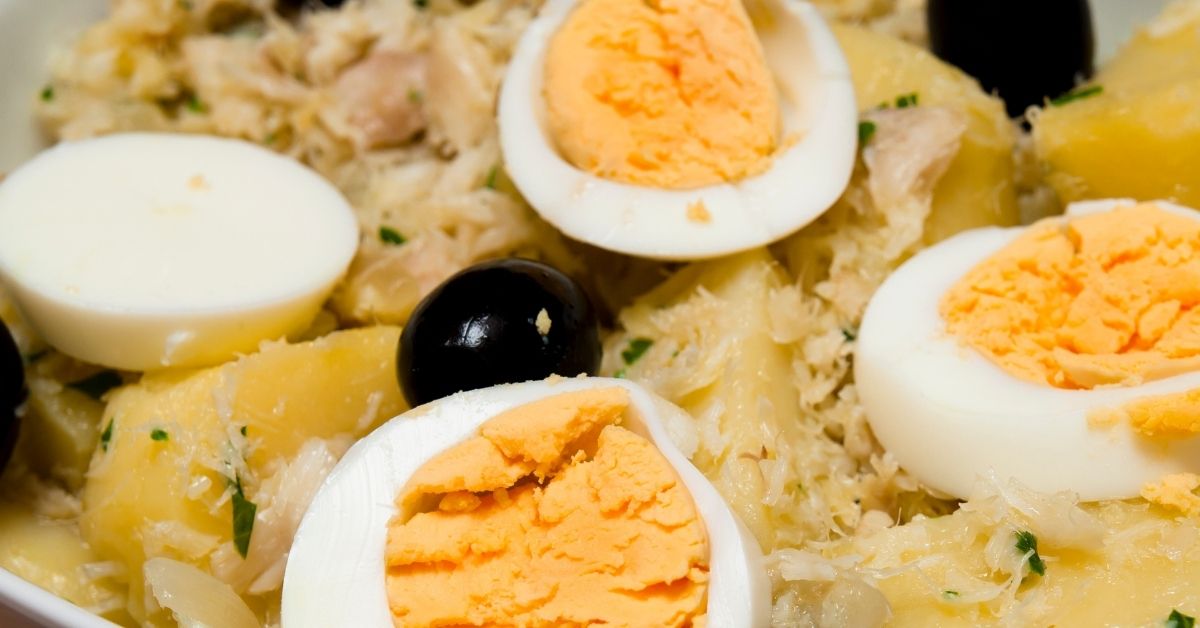 4- Leitão da Bairrada
Another one of the 7 Wonders of the Portuguese Gastronomy! The Bairrada suckling pig.
The success of this dish lies in the breed & age of the piglet, how it was feed, and the cooking process.
The traditional woven used to cook the piglet also serves to bake bread, and the wood used is, usually, eucalyptus. During the cooking process, the baker sprinkles the piglet with Bairrada wine using parsley or bay leaves. The roasted piglet can be served hot or cold, with potatoes and a simple salad.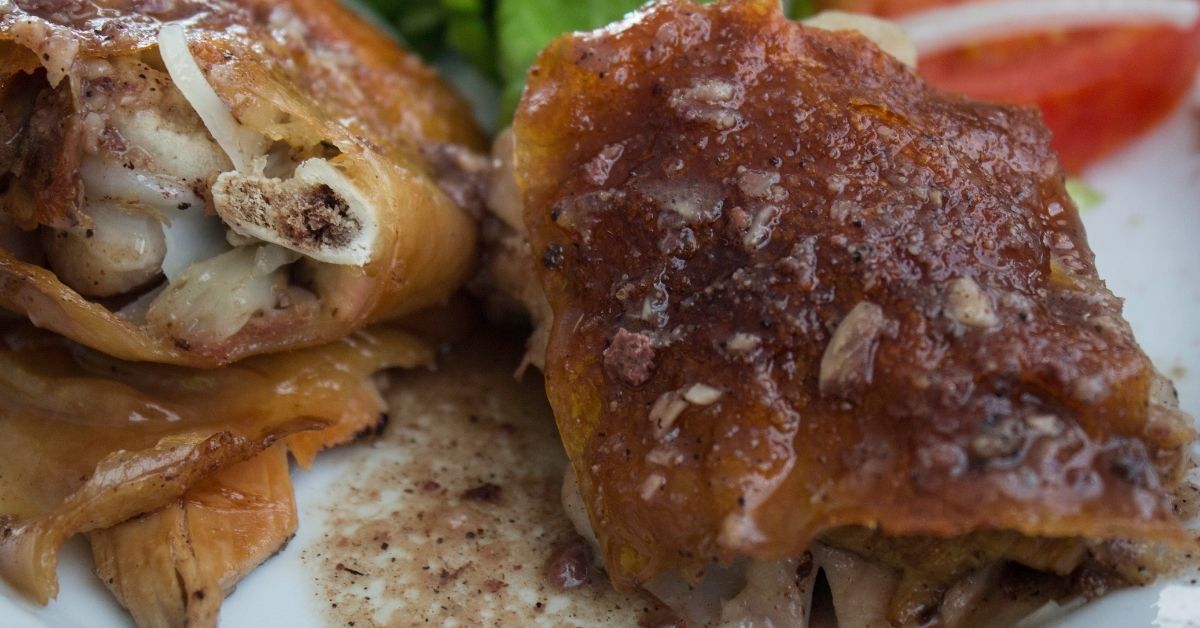 5- Arroz de Pato
By now, you probably realize that Portuguese dishes are a blend of different ingredients. The duck rice recipe is no different.
Duck rice is another elaborate dish that takes some time to prepare, and it is adjusted to different regions in Portugal, but they all have one thing in common: the duck, the rice, and the sausages!
Did you know that Portugal is the third biggest rice exporter in Europe? Oh yes, and Portuguese people are the number one rice consumers in Europe, eating up to 15 kg per person per year. You will notice, we add rice to everything, even desserts!
So the rice is essential in the stews, mainly because the type of rice – called Carolino – is thicker than other rice grains, and it absorbs all the flavors of those excellent stews, especially this one – the duck rice!
The secret of this dish is to cook the rice in the same water where the duck and sausages were previously cooked, serve everything on a plate after taking it to the oven.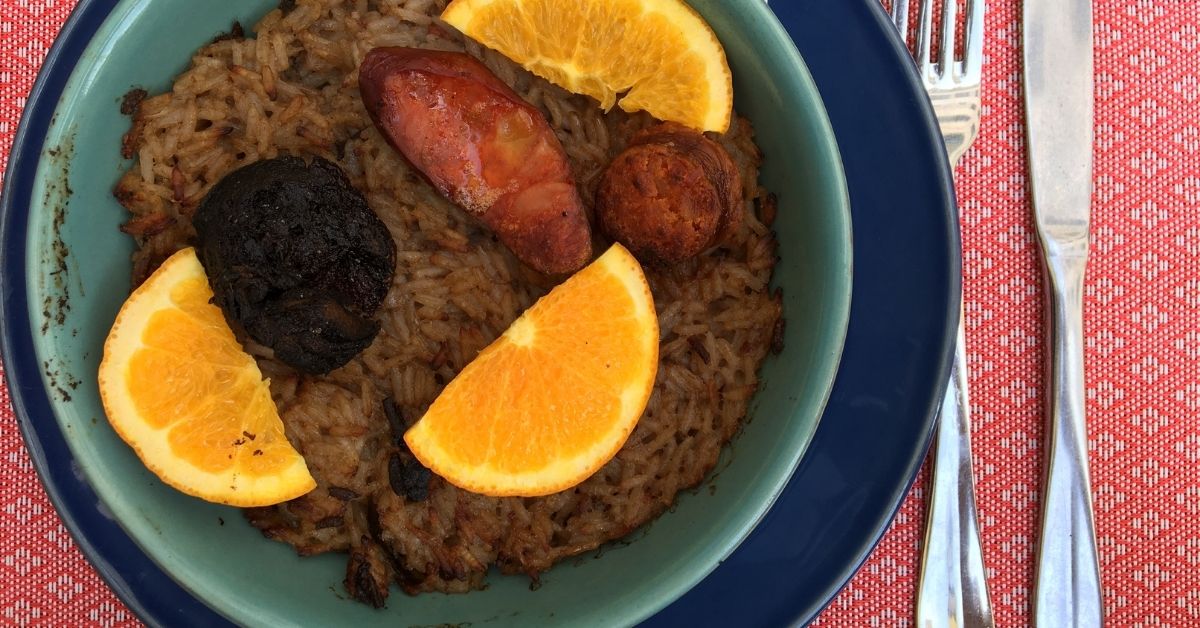 Conclusion
I don't know about you, but I am already hungry after writing about these dishes! Just thinking of the smells, flavors, and textures of these dishes brings water to my mouth.
Portuguese cuisine has a wide variety of ingredients, and it is true to its local traditions. When you travel to Portugal and try some of these dishes, you are part of something unique, and you also experience local love and affection. 
Some dishes can be weird when looking at them, but every type of food has a story behind it and a meaning for each country. Portugal is no different! Food was made to be good not pretty!
Have you tried any of these dishes? Do you have any friends that need to try this? Share this link with them and invite them to our table!