Traveling to Portugal with your family can be more than just relaxing at the beach!
Here is a list of 14 activities to do in Portugal with your family. This list includes theme parks as well as other fantastic activities for you and your crew!
1- Portugal dos Pequenitos
Portugal dos Pequenitos is a theme park that represents the Portuguese Architectural Heritage.
In here, you will find Portuguese houses, monuments, and shops just the right size for your youngsters to have a blast while also learning about the country's history. It is that one place where everything has the perfect scale for your little ones! If you think that travel is also part of education, this will be a fun day!
Location: Coimbra
Schedule: Reopens on March 2021
Price: Free up to 2 years old
3 – 13 years old: €6,50
14 – 64 years old: €10,50
65 + years old: €6,50
Family ticket available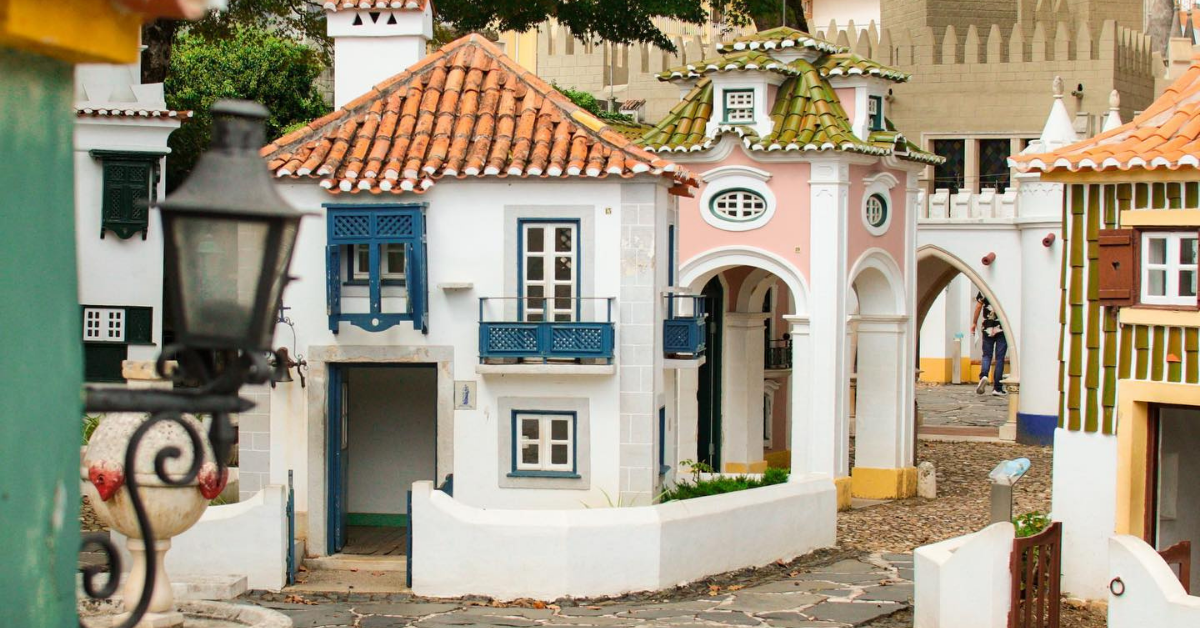 2- Slide & Splash
A water theme park may sound like a cliché, but you must take your family to Slide & Splash! Slide & Splash is a giant water slide park with several aquatic entertainments for all ages. There's plenty of grass and lounge areas to relax, and the staff is always making sure that everything runs smoothly.
Location: Lagoa, Algarve
Schedule: April 1st until October 31st From 10:00 am to 5:00/6:00 pm
Price: Free up to 4 years old
5 – 10 years old: €21,00
11 – 64 years old: €29,00
65 + years old: €21,00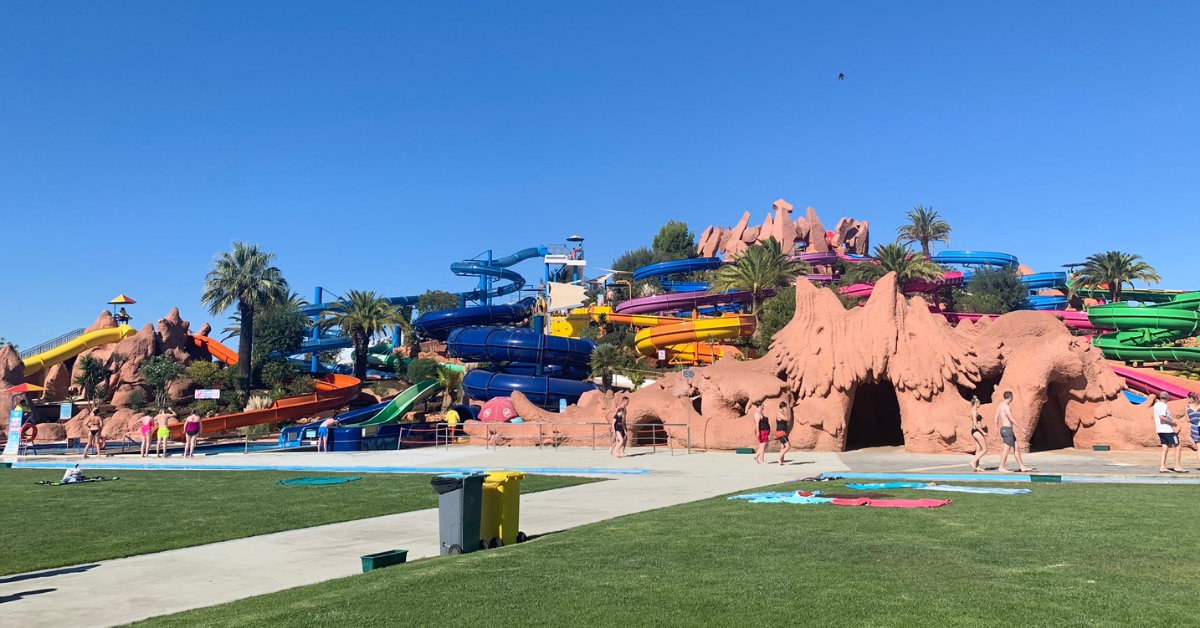 3- Visit a football stadium
By now, upon your research about Portugal, you probably already know that the Portuguese are crazy about football (soccer).
With this said, you will find a football stadium in every town. The big teams have the option to tour inside the stadium as well as museums and shops. This experience is something different and unique, especially if you have young football enthusiasts.
4- Dino Park
This unique theme park is all about dinosaurs, and it is also the largest outdoor museum in Portugal! It has a privileged location because Lourinhã is one of the places in Portugal with more dinosaur remains.
With several routes that represent different periods of Earth's history, you can see more than 180 life-size models' dinosaurs. It truly is a Portuguese Jurassic Park.
Location: Lourinhã
Schedule: Jan – Feb – Oct – Nov – Dec: From 10:00 am to 6:00 pm
Mar – Apr – May – Jun – Jul – Aug – Sep: From 10:00 am to 7:00 pm
Price: Free up to 3 years old
4 – 12 years old – €9,90
13 + years old: €13,00
Family ticket available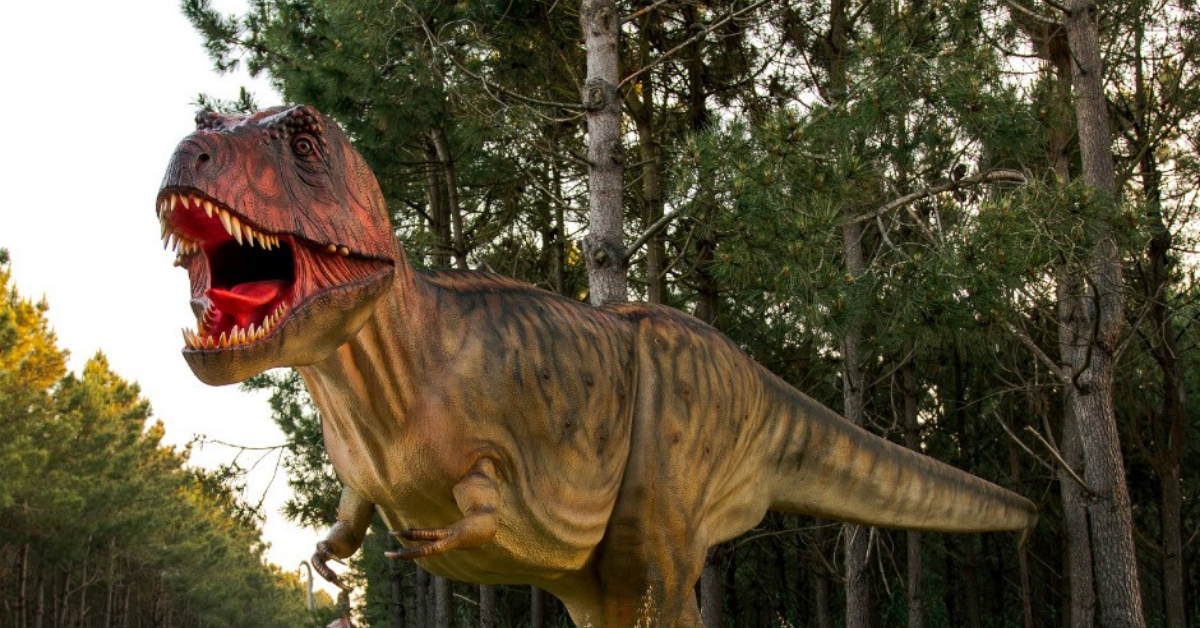 5- Visit Óbidos during one of the many festivities
Óbidos is a lovely medieval town inside the walls of an old fortification. Throughout the year, there are a few thematic celebrations that will, for sure, entertain adults and children.
You can visit Óbidos during the Chocolate Festival, during the Medieval Fair (where everyone dresses up!), or even during the Christmas Town Festival (personal favorite!).
Combine the fun of a thematic festivity with walking in the walls of an old castle, and you get the recipe for an extra fun time!
Location: Óbidos
Schedule: Óbidos town is open all year round
Price: varies according to each event.
Family ticket available
TIP: The walking path in the castle walls has no rails, so make sure you keep a close eye on your kids.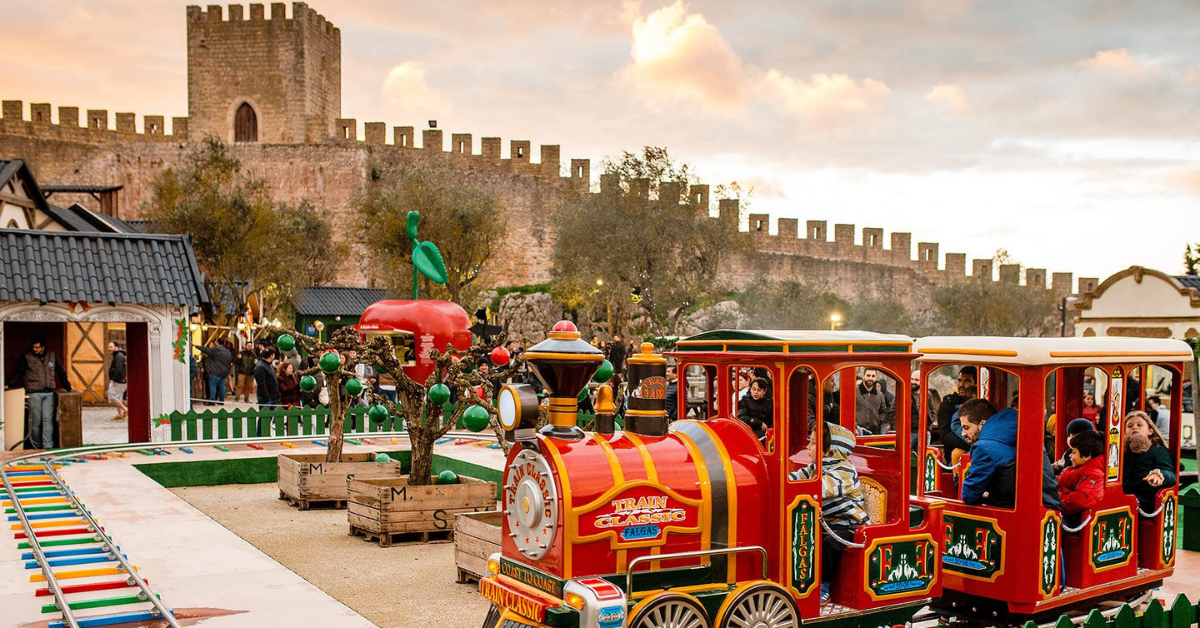 6- Ride a tram or a funicular
The yellow trams are pretty famous in Lisbon, but you will find unique funiculars and elevators throughout the country.
Two different and beautiful rides are the elevator of Bom Jesus do Monte (Braga) and the Nazaré Funicular.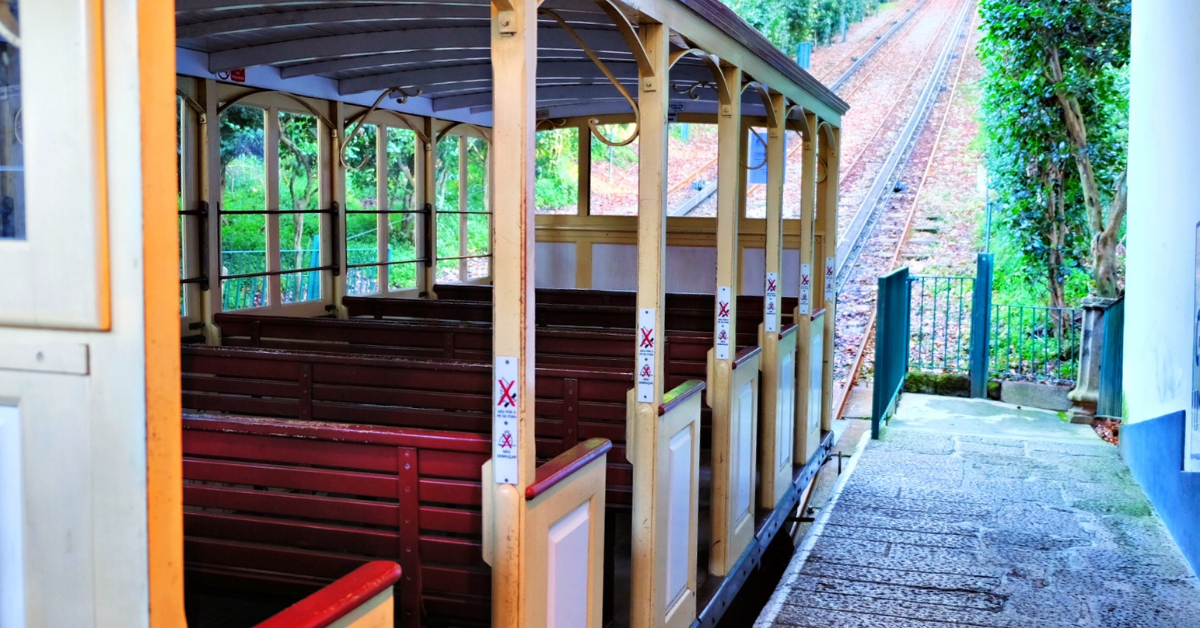 7- World of Discoveries
The World of Discoveries is an interactive museum in Porto that showcases the Age of Discoveries and the Portuguese expeditions.
Authentic characters tell the history, and you can even ride a boat in the exhibition — a fun way to learn about Portuguese history.
Location: Porto
8- Livraria Lello
If you are traveling with teens or Harry Potter fans, this is a must-do in Porto. Although this site did not influence the Harry Potter books, you can't deny that the staircases remind us of Hogwarts! Plus, you can find many Harry Potter memorabilia and exclusive editions of some of the greatest classics in universal literature.
Location: Porto
Schedule: Closes on Mondays
Prices: free entrance now
TIP: If you buy a book, ask for the bookshop's imprint on it!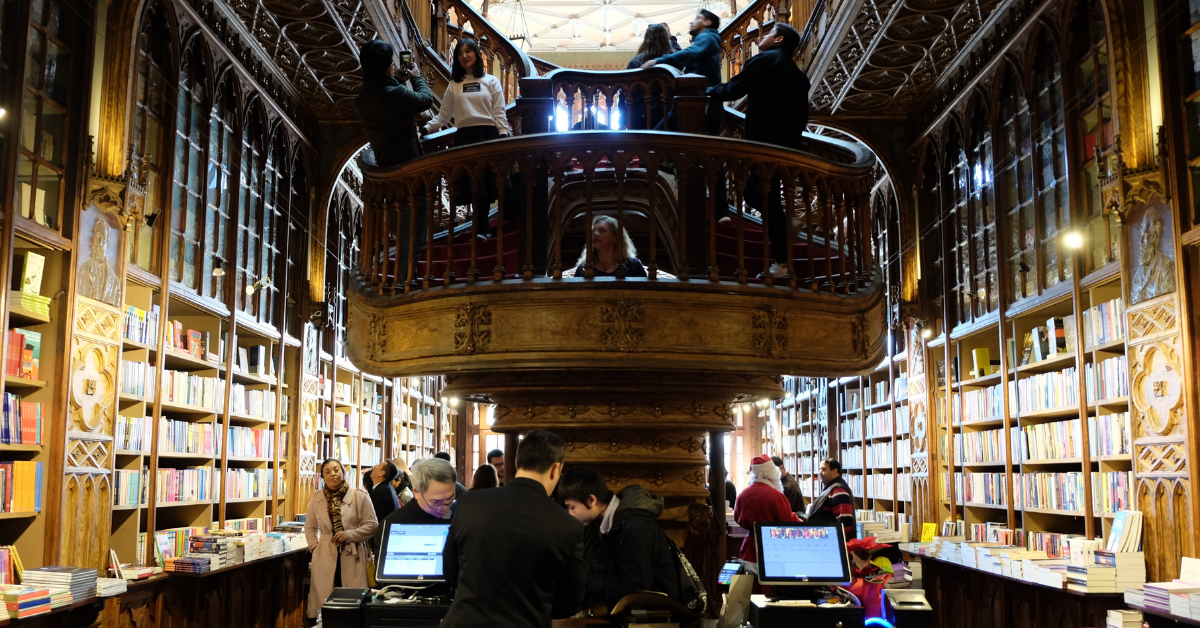 9- Ride a Moliceiro boat in Aveiro
Aveiro, or as we like to call it the Portuguese Venice, is a stunning place to visit. Its location is between Lisbon and Porto.
Going on a Moliceiro boat is like traveling back in time as you will be riding in a vessel specifically created to collect a type of algae for the agriculture fields. The bright colors of the boats and the "spicy" writings are already half of the fun!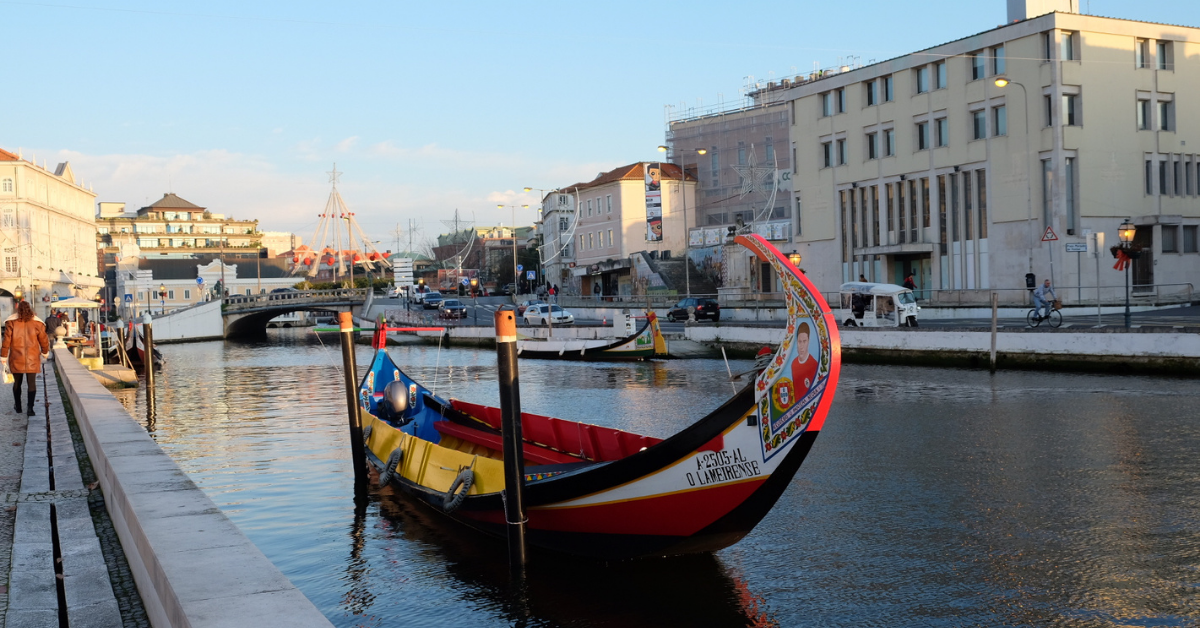 CLICK HERE TO READ HERE OUR COMPLETE RECOMMENDATIONS AND TIPS FOR YOUR FAMILY HOLIDAYS IN PORTUGAL.(opens in a new tab)
10- Dolphin watching
Portugal has a vast coastline, and this has excellent perks: the cliffs, the beaches, the unbelievable views, the weather, fresh fish, and a vast ocean to discover!
While in Lagos, go on a dolphin-watching tour led by marine biologists with SeaLife. It is a great educational experience and fun to look for the dolphins and observe them in their natural habitat. On some days, you may also get a bigger surprise: like a whale passing by!
Location: Lagos
Schedule: Times differ from high to low season. Please check the operator's website.
Price: Up to 12 years old €25
12 + years old: €40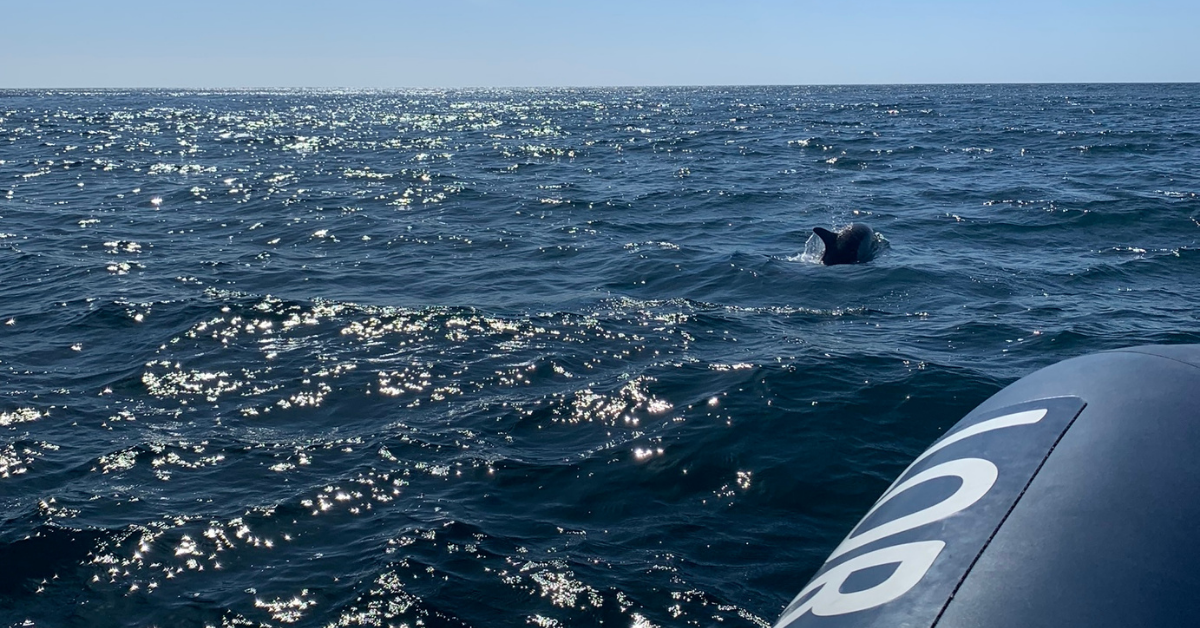 11- Stand up paddle
A great activity to do with your teens!
The stand-up paddle is growing very popular on the Portuguese beaches, so why not learn from the best?
Enjoy a stand-up paddle tour in the crystal-clear waters of the Arrábida beaches or in the Algarve, and explore secret paths only accessible from the water.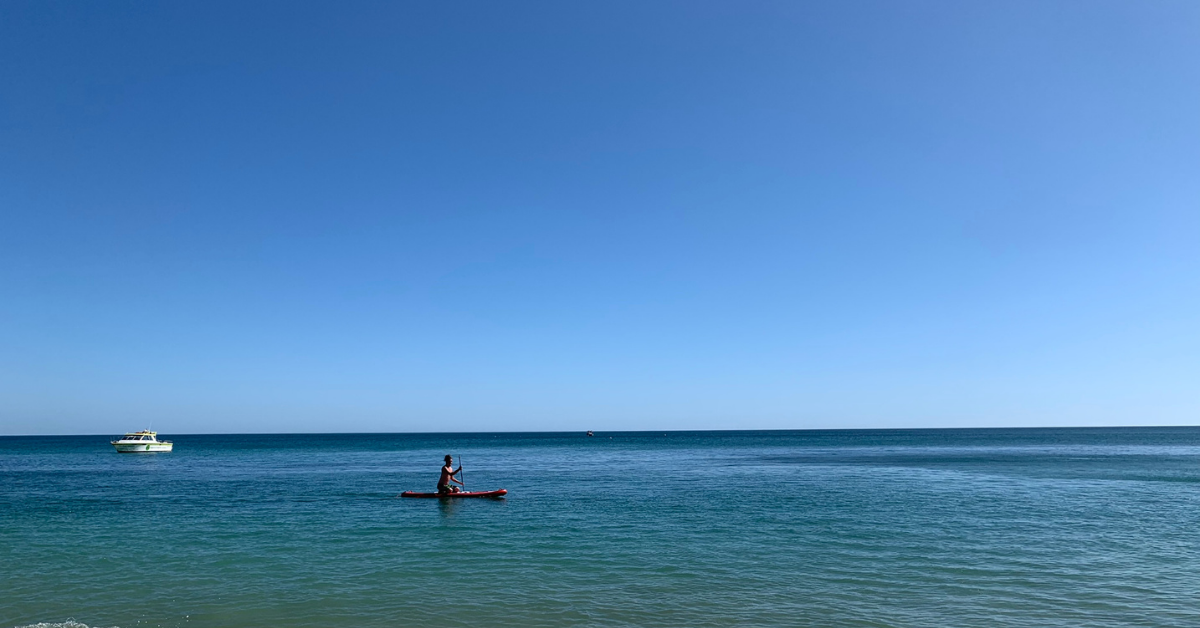 12- Oceanário
The Lisbon Oceanarium is the largest indoor aquarium in Europe, and it has an extensive collection of marine species: penguins, sharks, octopuses, and more!
The exhibition consists of a set of tremendous tanks that represent different habitats. Besides this, there are temporary exhibitions that will bring out the curiosity of your small ones.
Location: Lisbon
Schedule: 10:00 am to 8:00 pm
Price: Free up to 3 years old
4 to 12 years old €10
13 to 64 years old €19
65 + years old €10
Family ticket available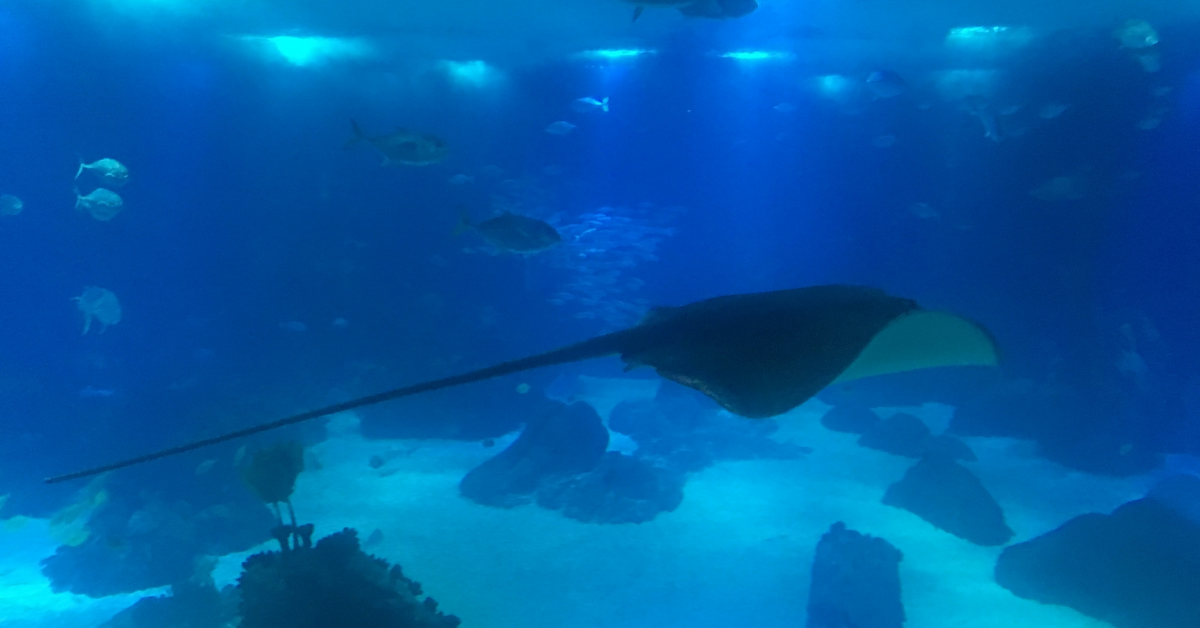 13- Ride a horse and get to know farm animals during our Hidden Portugal Tour
This tour is our best selling tour among families(opens in a new tab) – it's fun guaranteed for all ages.
Begin the day with a wine tasting where your kids will learn all about winemaking, and then in the afternoon, visit a family-owned estate where children can ride a horse, a pony, and even feed the farm animals!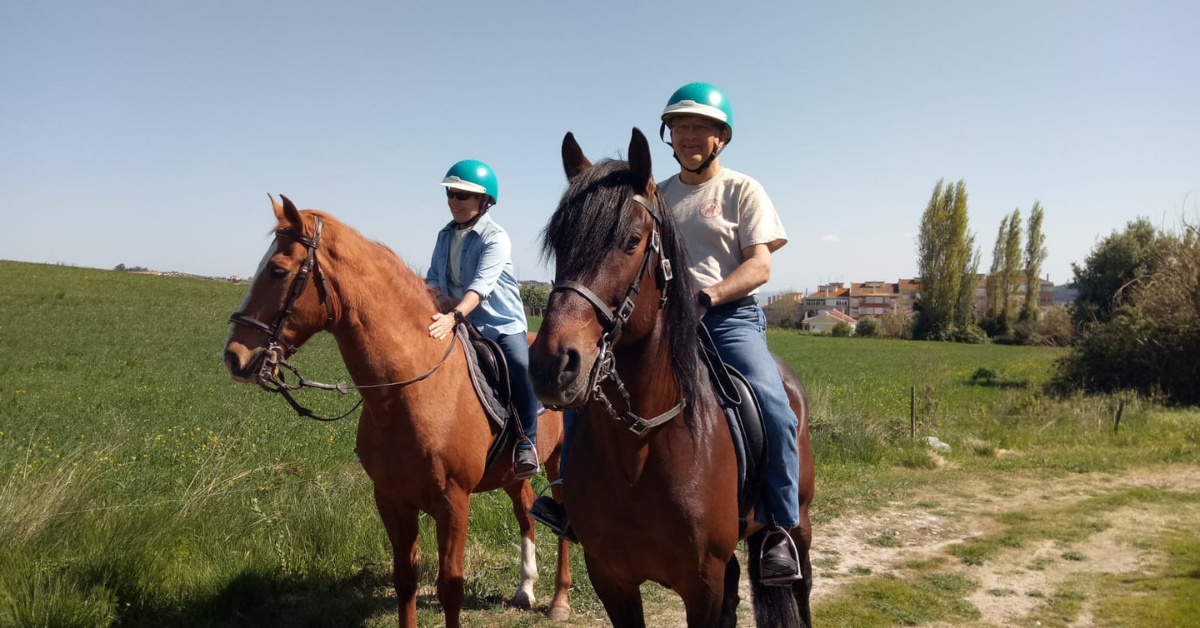 14- Visit Mercado do Livramento
Mercado do Livramento is a fascinating market, and, according to USA Today magazine, it was considered one of the world's best markets.
With more than 100 vendors and a wall of more than 5000 tiles, this place smells of flowers, bread, cheese, fruit, fish, and it is an excellent way to check your taste and guess the name of every fish.
You can also visit it during our ARRÁBIDA TOUR(opens in a new tab).
Location: Setúbal
Schedule: Tue – Sun from 7:00 am to 2:00 pm
Price: Free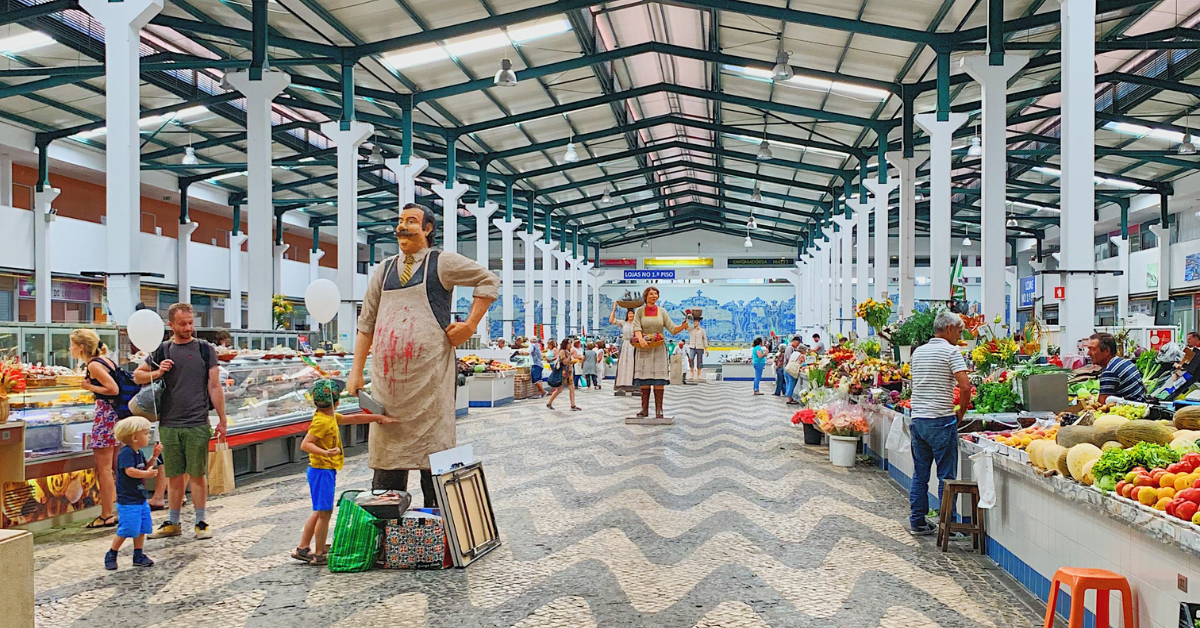 Conclusion
With several things to do in Portugal with your family, these are just some of our favorites.
Portugal is one of the safest countries in Europe to travel with your family. Infrastructures are excellent; transportation is reliable, and it has friendly locals who love to have family time. You will feel right at home here with your team!
TIP: Skip the lines with children up to 2 years old. Skip the lines in some attractions with children older than 2 years old.
If you have found this article helpful, please consider saving it or sharing it with your friends. If you tried any of these recommendations, let us know on our social media or send us an email. Let's chat!